The only way to make the most out of your renewable energy projects is to carry out comprehensive techno-commercial evaluation. Exceedence Finance software empowers users to complete such evaluation in the following marine renewable energy sectors;
Wind, Offshore Wind, Wave, Tidal and Combined Platform technologies.
No other software tool is as flexible or as comprehensive across these sectors in providing techno-commercial evaluations. It provides a powerful functionality enabling you to carry out critical techno-commercial evaluations of your projects, whether at early feasibility stage or later on.
Sector specific software tool

Built to work in any global market

Planning, evaluation and optimisation

Tested around international standards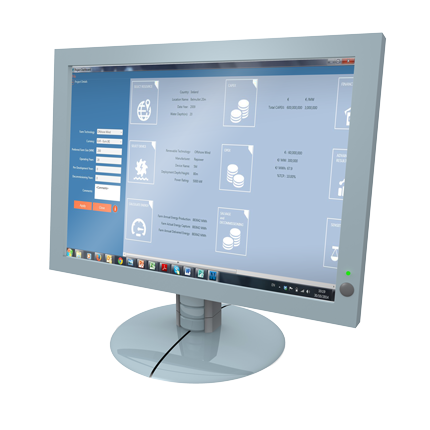 Our software is a key tool for the Renewable Energy sector, enabling the stakeholders to reduce their time to commercialisation and increase their profitability.
A shortcoming of the renewable energy sector is its ability to produce robust and credible financial plans based around project implementation of wind, wave, tidal, offshore wind and combined technologies.
This had had the knock on slowing the sector due to the investors inability to quantify or differentiate technical and financial risk. Exceedence will create sound, equitable and independent financial planning which will bring confidence to and de-risk the sector.
Exceedence software provides an easy like for like comparison across devices, projects and locations with the bottom line being financial viability. Indicators such as Levelised Cost (LCOE), Internal Rate of Return (IRR) , Net Present Value (NPV), Payback and Cash flows are given that answer the questions.

Simple solutions to complex problems